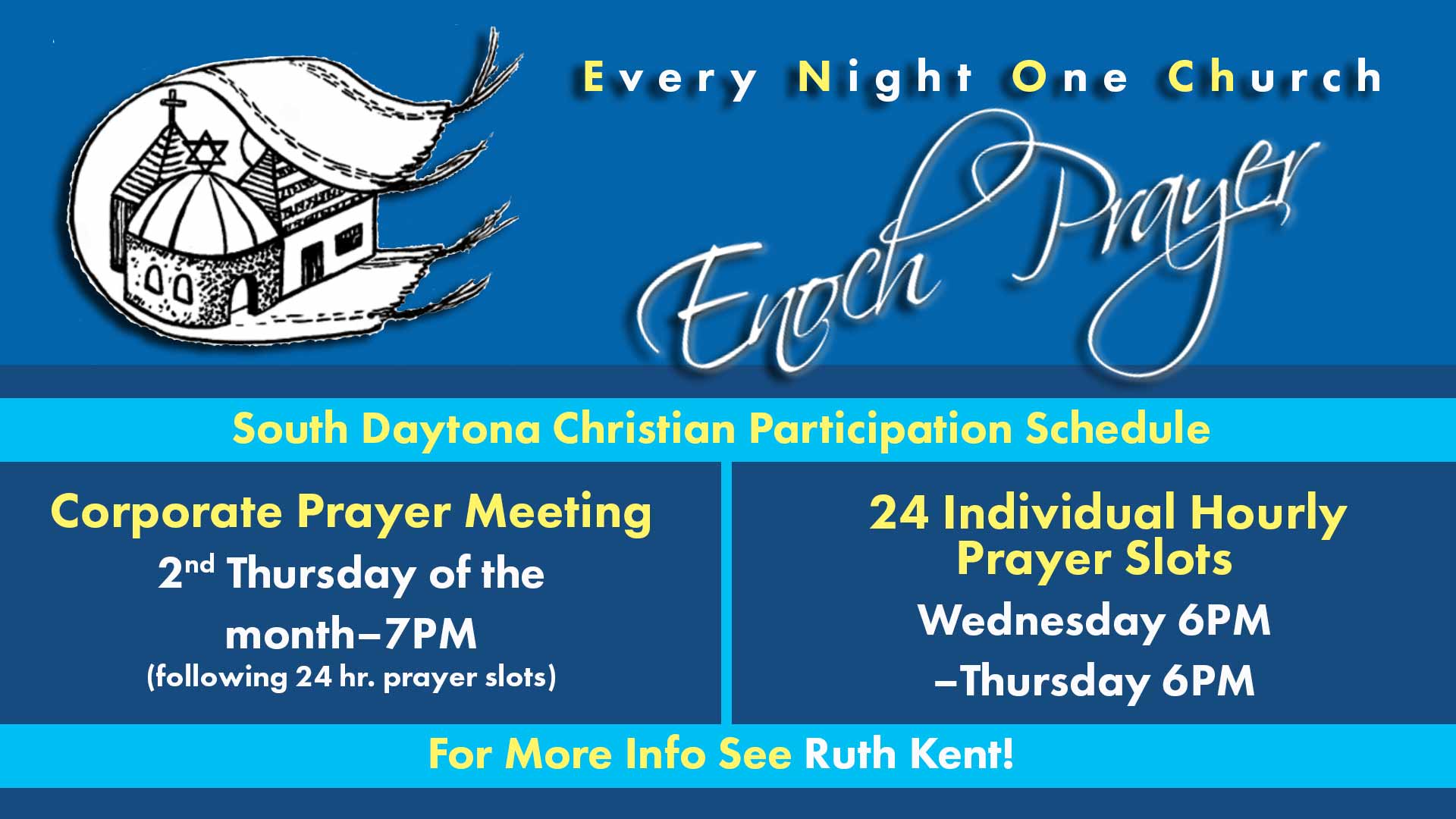 Enoch Prayer Team
South Daytona Christian Church proudly participates in the Enoch Prayer Ministry in Volusia County. The Vision of the Enoch Prayer ministry is:
"So to make ready a people prepared for the Lord's return by Uniting the Congregations of Volusia County through prayer."
Contact the church office at (386) 767-6949 or on the Prayer Request Form for information on how you can join this powerful team of intercessors for SDCC's 24 hours of prayer coverage for Volusia County.
Below you will find the Enoch Prayer Points for this month. You will also find Prayer Points and Decrees from Firewall USA. You know the needs of those in your immediate sphere of influence. These resources may help you know the needs of our church, local community, national and world-wide levels.
Thank you for praying!


Firewall USA Prayer Points and Decrees: