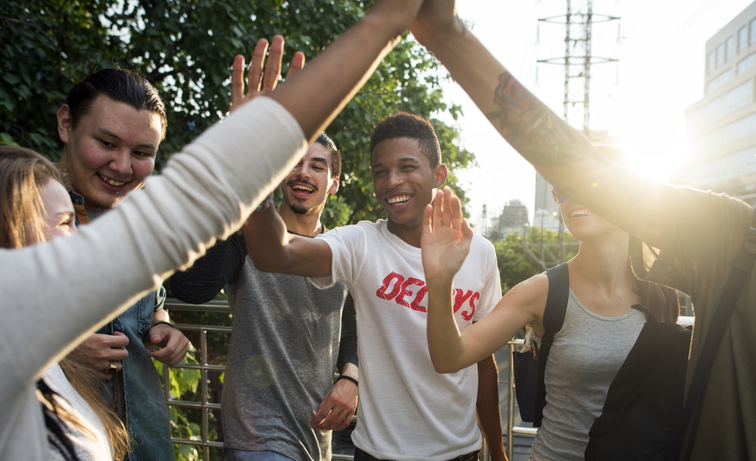 SDCC Realife Youth Program
"Real Youth getting to know a God with Real Answers." 
SUNDAY MORNINGS 
9:00am Realife Group Time - High School meets in The Tower and Middle School group in Room 14. Sunday mornings we dig in deep to our study. All are welcome. We talk a lot about "how God can change the world through me." 
WEDNESDAY NIGHTS
6:00 - 7:30pm - for all students no matter how much you know about Jesus. We have a game, worship songs (loud, fast, and meaningful), a lesson, and then small groups separate for Middle and High School students. 
We take many opportunities to serve others. Important growth happens when we think of others instead of ourselves.
RELATIONAL
Our short term goal is to be a ministry that builds leaders through a growing relationship with God and true friendships with others. Students can learn vital truths through leading in worship, service projects and activities. 
 
FOUNDATIONAL
Our long term goal is that every teen in our program will stay active in the faith even after they leave for college, start a family and beyond. We work to provide them with lifelong tools and strategies to face life in a fallen world. We have several opportunities to share these good things with other students. Some even in our local public Middle and High Schools.
 
INSPIRATIONAL 
We believe every student that God brings to our group will change the world. What type of change will depend on them. Leading them in the right direction with the right example depends on parents and spiritual counselors working together for the benefit of the student.