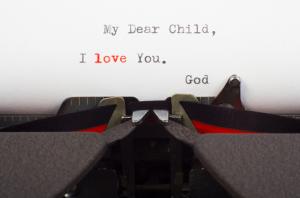 Author Timothy Paul Jones tells the story of taking his adopted daughter to Disney World. I won't ruin it for you, but for years she was denied going by her original adoptive parents. When she finally experienced the Magic Kingdom, here was her response:
"Daddy, I finally got to go to Disney World. But it wasn't because I was good; it's because I'm yours."
My life absolutely changed when I came to know Jesus. It hasn't stopped changing since then. Our Father in heaven is so good that every day there are even more blessings to  appreciate and explore because I am with Him.
 Lamentations 3:22-23 Amplified Bible (AMP)
It is because of the Lord's lovingkindnesses that we are not consumed,
Because His [tender] compassions never fail.
They are new every morning;
Great and beyond measure is Your faithfulness.
A couple of thoughts that matter . . .
    •    God's grace got better when I came to know Jesus, and God's grace gets better the closer we get to heaven. 
    •    We can't achieve Grace on our own, but we can appreciate it, rely on it, and get more excited about it with each day that goes by. 
    •    There is nothing you can do that can make God love you anymore or any less. 
    •    You are His. And He enjoys being with you. 
I'm so happy to be His, Pastor David