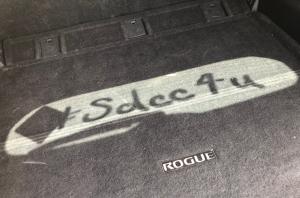 The world we live in and the media often paint a negative picture of the church. It seems like many people think that the church is against everything and everyone. People often stay away because they think the church is against them. They don't understand yet that we actually have the most inclusive message the world has ever seen.
But, what if we begin to show people what the church is FOR?! We are starting a new campaign that will hopefully become the culture of our church. We're going to show people in our community that we are FOR them. We will do this by finding every way possible to see the good and be the good people see. Those who think they have nothing in common with us will start to see that we are more alike than we are different, and that we really care. There will be no agenda in the things we do. It's all about lifting others up. We will just encourage good, affirm and recognize the good we see and do good things wherever and whenever we can. Eventually they will see that we are genuinely FOR them and that God is FOR them. 
Here's how it all begins:
*Start looking for the good things and whenever possible take a picture! We have a new #sdcc4U facebook page (linked to the church one) - so make sure you Like and Follow it. We also have #sdcc4U Instagram and Twitter accounts so hop on there, too, if you do that kind of thing. Send your "good things stories" to sdcc4U@gmail.com along with any pictures and they will be approved and sent out through all of our outlets. 
We will also be doing things together as a church to lift people up and support our community. There will be some challenges for each month to accomplish as an individual or family. This will only be a success for the Glory of God if we all make an effort to participate.