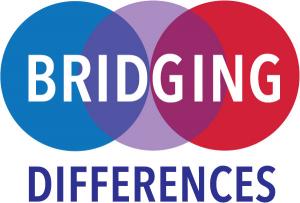 Whether you believe this chart or that graph, think it's too soon to open up or way past time, don't believe those numbers or that expert, it is really up to you. But, don't expect everyone to agree with you. (Whoa! Wait a minute! What are you saying?) Yep, I'm saying it. We're going to have to love each other through this and show some grace no matter which side of the road we stand on. If we don't, that nasty architect of evil (Satan) will surely take advantage and start a seek and destroy mission.  I love this excerpt from an article by Costi Hinn.
I believe one of the ways that the enemy will seek to divide our ranks within the church is by tempting us to use our opinions against each other. If the Devil has his way, we'll be throwing stones of accusation from all sides, calling the cautious people "soft," and labeling the optimists "reckless." More than that, the enemy especially loves when we cement ourselves in political corners; adding opinionated fuel to the already tumultuous fire of conflict. 
You said it Costi! Let's not give the enemy fuel for his fire! Let those who need time to feel secure take it. Not only that, help them to feel safe, do what you can to comfort and provide for needs. Similarly, don't cast evil eyes at someone who is relishing freedom in newly opened businesses or not wearing a mask in a mask optional area. If we are all looking for ways to be FOR each other, encourage each other, take care of each other and show grace to each other; there will be no foothold of conflict for Satan to get traction on. Remember GRACE doesn't require agreement. It requires LOVE!
His Love, Grace and Peace to you all,
Karen Neumeyer
Enthusiastically Serving The Lord Jesus Christ