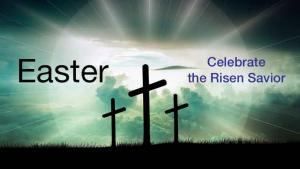 What a strange time we are living in! Every day brings news of pandemic statistics and the best ways to stay safe. Our world is a bit sideways and our days are not filled with the usual things. Some are on edge, some are raging with blame, some are downright terrified. I've also seen and heard tell of many who are encouraging, helping and inspiring others. Some are actually finding a peace and closeness with God and family that had been shoved to the back of busy days prior to this time. Many things are different for our families. But, there are things that remain steadfast and true. No matter what happens God is still working on our behalf. He hears our prayers and knows our hearts. And, even though we may not be able to control our environmental circumstances, we can control our reactions and attitudes. We can continue to trust, be faithful, find joy, be thankful, pray and serve. 
It is not time for us to retreat. It is not time for us to sleep. It's time for the church to WAKE UP and stand strong together like never before - even if it's online!  Not today Satan! You will not keep us down in the dark. Our Son still Shines with the brightest of Light!
"Because of God's tender mercy, the morning light from heaven is about to break upon us, to give light to those who sit in darkness and in the shadow of death, and to guide us to the path of peace." - Luke 1:78-80
As we begin this Easter week, lets remember God's great plan of redemption; His astounding love for us to send His blameless Son to show us how to live and then to sacrificially die for our transgressions. Let us not forget that He did not stay on that cross or in that grave. No! He rose! He is ALIVE! He is with us!
Pastor Bobby has come across a couple of resources that he would like to share with you. We pray they will bless everyone this Easter Week. These excellent videos will help us focus on this Holy time. Click the following links to see these wonderful gifts and say a prayer of thanks for all the churches, pastors and people of God that are helping each other and providing resources for free during this crazy time.
https://eyewitnessbible.org/holy-week-series/ 
https://reveal.vhx.tv/free-series-during-quarantine-1?utm_source=ActiveCampaign&utm_medium=email&utm_content=Free+Limited+Subscription+of+Reveal%21&utm_campaign=reveal+notice  
Enjoy and May God Bless You as you seek Him this week and always. And, because I'm really missing them, virtual HUGS to you all,
Karen Neumeyer